PlanT.N Entertainment continúa revelando parte del cast de su próxima producción "Nitiman The Series".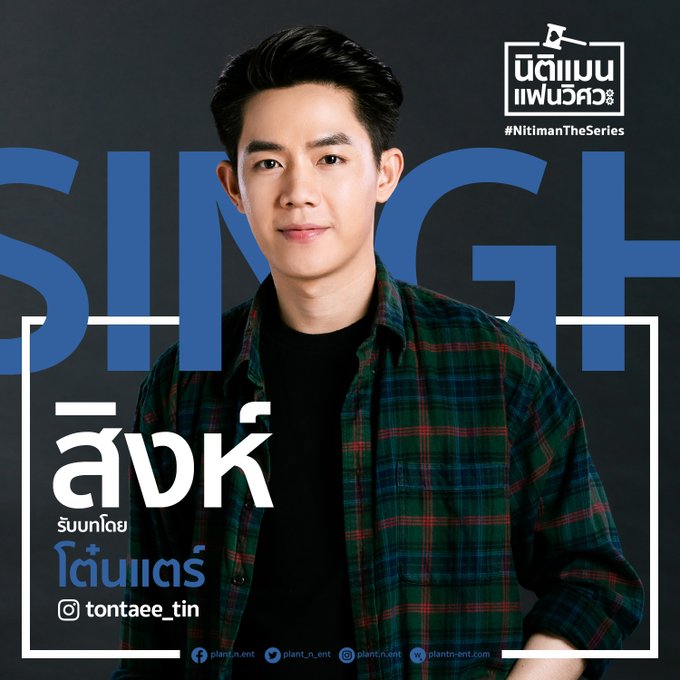 Hola a todos nuestros queridos admiradores 😘
Volvemos a vernos el lunes una vez mas, ¡y si! Es hora que te presente al próximo actor de "Nitiman The Series" por favor cuiden de él. 😆
En esta ocasión toca el actor que interpretará a P'Singh, un atleta amable de la facultad de ingeniería, una persona que cree completamente en el amor, este es "Ton Tae".
Seguiremos actualizando respecto a las nuevas adiciones del cast.